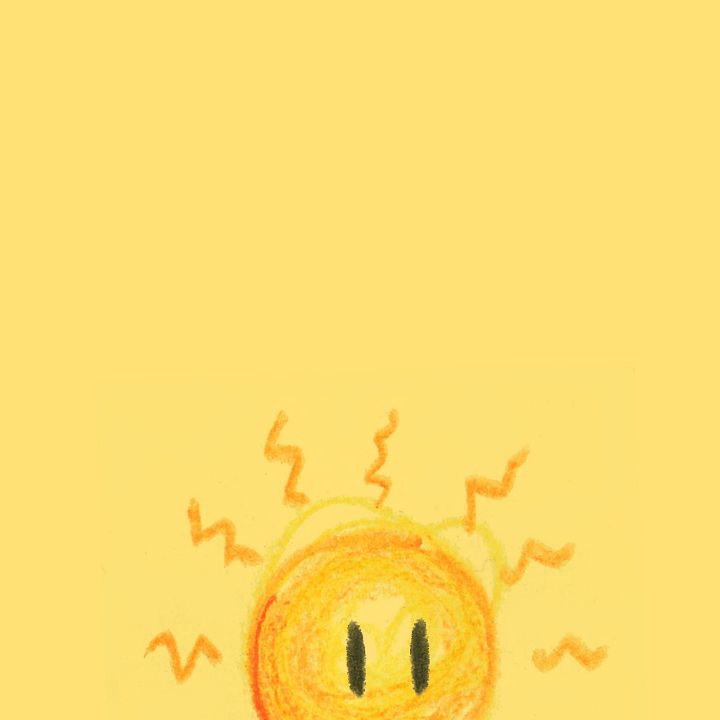 In Term 3 each year every primary and combined school in South Australia (Public, Catholic and Independent) is sent a Student Voice Postcard pack. The packs arrive via the Department for Education's internal mail service.
Packs are addressed to the attention of the School Principal. If your primary school hasn't received a pack by the end of Term 3, please email commissionerspostcards@sa.gov.au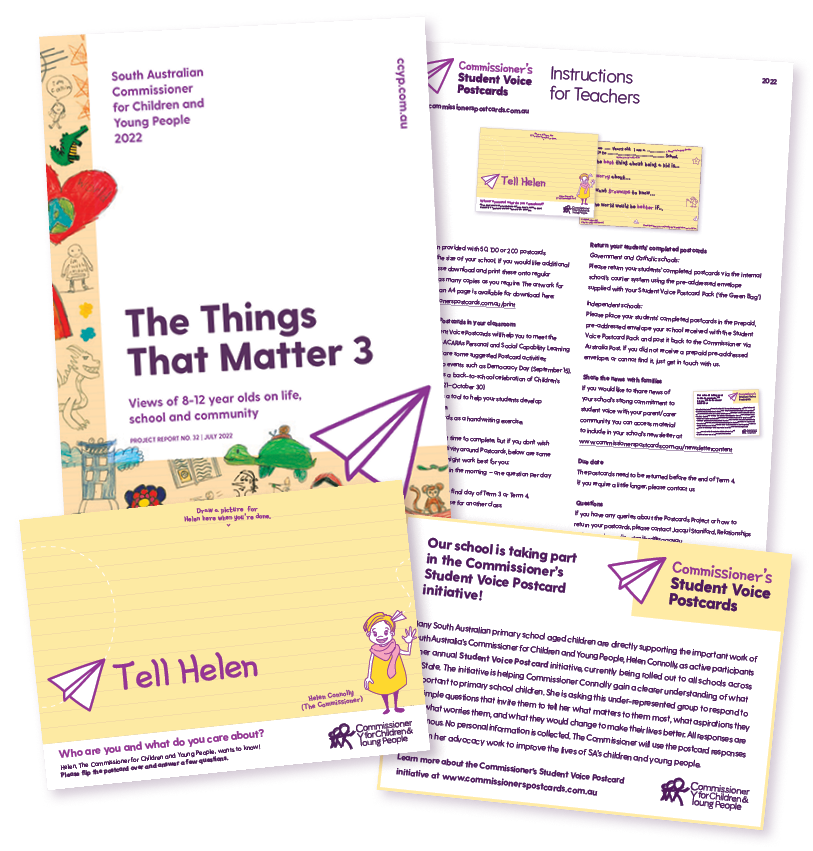 Download Student Voice Postcard Pack
Each downloadable pack includes the following:
Instructions for Teachers including suggestions on when and how to run the activity.
Postcard artwork to print off additional blank postcards if these are needed (Double-sided A4 that can be cut in half)
A notice for Parents and Carers to include in an upcoming School Newsletter advising that your school is participating (jpg.)
A Letter to Student Leaders of your School's SRC  (Explaining the initiative and asking for Student support)
A copy of the Things That Matter 3 (pdf report summarising findings from more than 13,868 Postcards received in 2021)
Didn't receive a Student Voice Postcard Pack?

If you have not received a pack by the end of Term 3, please don't hesitate to call us on 08 8226 8355 and we can arrange for another to be sent out.  Alternatively you can download the pack via the links below: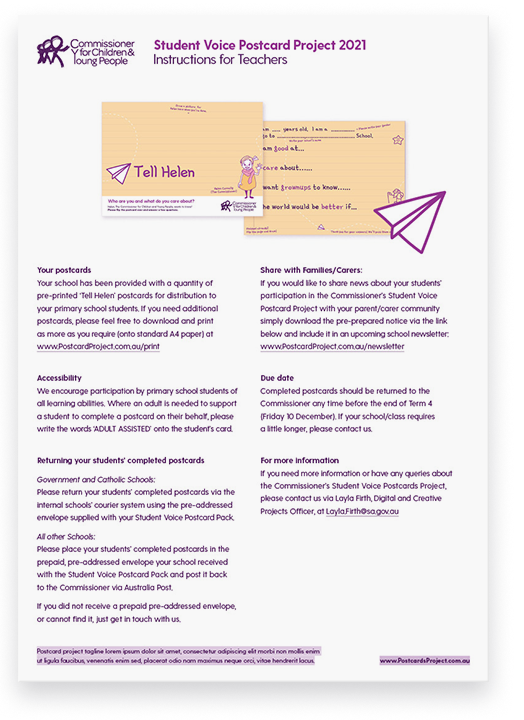 Instructions for Teachers
Not sure what to do?
You'll find full details on this downloadable instruction sheet created specifically for Teachers.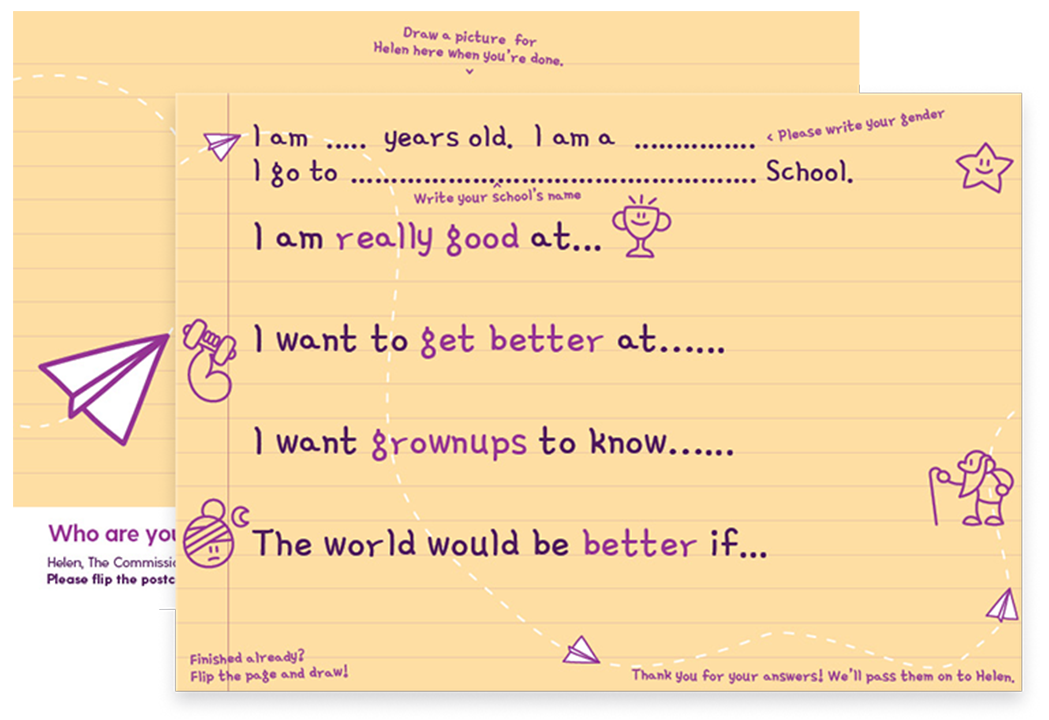 Need more Blank Postcards?
Download them right here.
You can scan and return these to us via email if you like.
Simply address them to commissionerspostcards@sa.gov.au.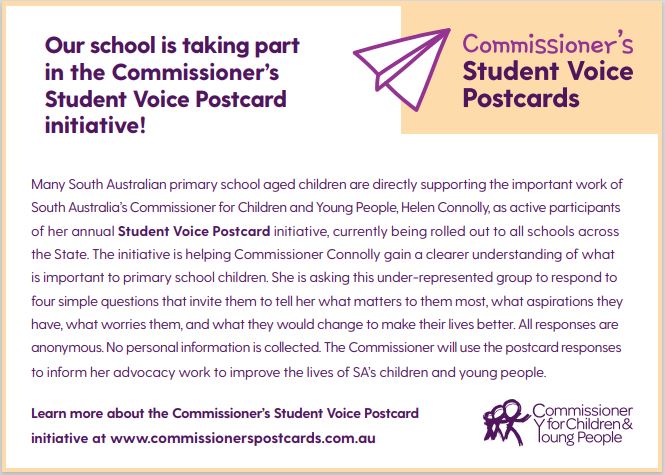 School Newsletter Graphic
Keep your Parents and Carers informed. Include this notice in an upcoming School newsletter to let them know your students are participating in the Commissioner's Student Voice Postcard initiative.
Find out what SA primary school students say matters to them most!
Acknowledgement of Country
We respectfully acknowledge and celebrate the Traditional Owners of the lands throughout South Australia and we pay our respects to their Elders –  and to past, present and future generations of their children and young people.